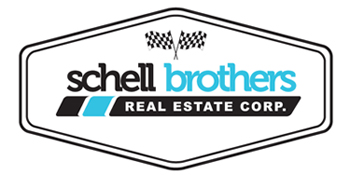 Our Company Background
Company Background
Schell Brothers Real Estate Corp. is a commercial real estate brokerage focusing on commercial and industrial sales, leasing, investment sales, and complimentary real estate services within the Alberta marketplace. The company has a nine-year track record of providing valuable real estate solutions to landlords, tenants, and investors alike. Mark and Grant Schell are the founding owners and serve as the company's active commercial real estate brokers.
Ownership Background
Mark began his career in commercial real estate at a national firm in 1998. Grant's career began in 2001, working alongside Mark. In the fall of 2002, the brothers made the transition to help revamp the Calgary industrial division of the world's largest commercial real estate firm. Gaining fundamental experience in aspects of industrial sales and leasing, the brothers identified an opportunity to create a specialty firm to service the commercial and investment niche markets within the greater Calgary area. The brothers have extensive experience working together and share a common, unbreakable bond to deploy the effort and resources necessary to continue the company's success and the success of their clients.